by BRIANNA KATSUDA
The holiday season is all about happiness and giving. However, it can also come with the stress of what to get for your friends and loved ones. If you are someone who doesn't know what to buy, we are here for you! This article compiles three gift lists for your mom, dad, and last-minute Secret Santa/White Elephant ideas.
Five Gifts for your Mom (low to high price)
1. You're going to READ your mom's mind and get her a gift that she'll love!
"What I love about my mom" journal ($14)
https://www.amazon.com/Knock-What-Love-About-Journal/dp/1601065655/ref=sr_1_cc_1?s=aps&ie=UTF8&qid=1513024839&sr=1-1-catcorr&keywords=what+i+love+about+my+mom
2. You can really NAIL your gift for your mom with a nail salon gift certificate.
Nail gift certificate ($30-35)
From any local salons
3. You would really ROCK if you bought this for your mom!
Spa certificate (prices range)
You can get this from any local spas
4. This gift will be a big HIT!
Broadway tickets to watch with your mom (prices range)
http://in.ticketmaster.com/broadway/
5. Get your mom perfume, it just makes SCENTS!
Daisy Marc Jacobs ($70)
https://www.amazon.com/Marc-Jacobs-Daisy-Spray-3-4oz/dp/B0012RV5UO/ref=sr_1_2_sspa?s=beauty&ie=UTF8&qid=1513111631&sr=1-2-spons&keywords=daisy%2Bmarc%2Bjacobs&th=1
Five Gifts for your Dad (low to high price)
1. We've got your BACK with this gift idea for your dad!
Backpack ($27-50)
https://www.amazon.com/Business-Backpack-Water-resistent-Eco-friendly-Mancro/dp/B01LY3QXGP/ref=sr_1_4?ie=UTF8&qid=1513116379&sr=8-4&keywords=mancro+anti+theft+business+laptop+backpack
2. WATER you doing? Hurry and buy a Hydroflask for your dad!
Black Hydro Flask ($30-35)
https://www.amazon.com/Hydro-Flask-Double-Insulated-Stainless/dp/B01ACARBTA/ref=sr_1_4?ie=UTF8&qid=1513111066&sr=8-4&keywords=black+hydro+flask
3. Need a CHANGE from your normal presents? Buy him a wallet!
Wallet ($30-35)
https://www.amazon.com/Herschel-Supply-Co-Crosshatch-Synthetic/dp/B01MQK8H83/ref=sr_1_1?ie=UTF8&qid=1513116429&sr=8-1&keywords=wallet+herschel
4. Buy this for your dad and he will love you a LATTE!
Keurig Coffee/Tea Maker ($100-150)
https://www.amazon.com/Keurig-K45-Brewing-System-Discontinued/dp/B00AQ9NIO0/ref=sr_1_4?s=kitchen&ie=UTF8&qid=1513111857&sr=1-4&keywords=keruig-coffee+maker
5. It's TIME to get your dad a gift he'll love!
Fitbit ($150)
https://www.amazon.com/Fitbit-Charge-Wireless-Activity-Wristband/dp/B00N2BVOUE?th=1
Quick gifts for friends and family under $20
1. Don't MASK your appreciation for your friends or family!
Face masks ($1.50-3)
http://www.daisojapan.com/p-27037-bb-face-mask-with-hyaluronic-acid-2-pcs-12pks.aspx
2. They will get a KICK out of this gift!
Fuzzy socks ($3-5)
https://www.amazon.com/Basico-Valentines-Day-Gift-Microfiber/dp/B077ZFNRPK/ref=sr_1_14?s=apparel&ie=UTF8&qid=1513024033&sr=1-14&nodeID=7141123011&psd=1&keywords=fuzzy%2Bsocks&th=1
Socks for men ($7-15)
http://www.pacsun.com/adidas/roller-crew-socks-0634505030003.html?q=socks&dwvar_0634505030003_color=165&srule=best-matches&start=2
3. Can't DEAL with the stress of buying gifts?
Monopoly Deal ($5)
https://www.amazon.com/Hasbro-B0965-Monopoly-Version-Property/dp/B00NQQTZCO/ref=sr_1_1?s=toys-and-games&ie=UTF8&qid=1513111099&sr=1-1&keywords=monopoly+deal
4. Have you had eNEFF of looking all over for the perfect gift?
Neff Beanie ($10-15)
http://www.pacsun.com/neff/daily-beanie-0640480020002.html?dwvar_0640480020002_size=9900&cgid=mens-accessories&srule=Price%20-%20Low%20to%20High&start=61&dwvar_0640480020002_color=001
5. This isn't such a BAAAHHd gift to get for your family or friends!
Lamb slippers ($13)
https://www.amazon.com/Lionsoul-Women-Slipper-Plush-Indoor/dp/B076CGBVTY/ref=sr_1_37?s=apparel&ie=UTF8&qid=1513024274&sr=1-37&nodeID=7141123011&psd=1&keywords=cute+fuzzy+slipper
6. Drawing a BLANK on some gift ideas? This gift will get you COVERed!
Cute Peanuts blanket ($20)
https://www.uniqlo.com/us/en/product/peanuts-fleece-blanket-402699.html
7. This gift is EARrisistible!
Earphone set ($10-15)
https://www.amazon.com/Apple-Earphones-MD827LL-A-White/dp/B0097BEG1C/ref=sr_1_4?s=wireless&ie=UTF8&qid=1513127006&sr=1-4&keywords=earphones
8. Go on aHEAD and buy a sports cap for a team that your friend loves.
Baseball Cap ($20)
https://www.amazon.com/Angeles-Dodgers-47-Brand-Adjustable/dp/B01LA3D282/ref=sr_1_5?ie=UTF8&qid=1513127937&sr=8-5&keywords=yankee+dad+hat
  9. You can buy this for your CUP of tea!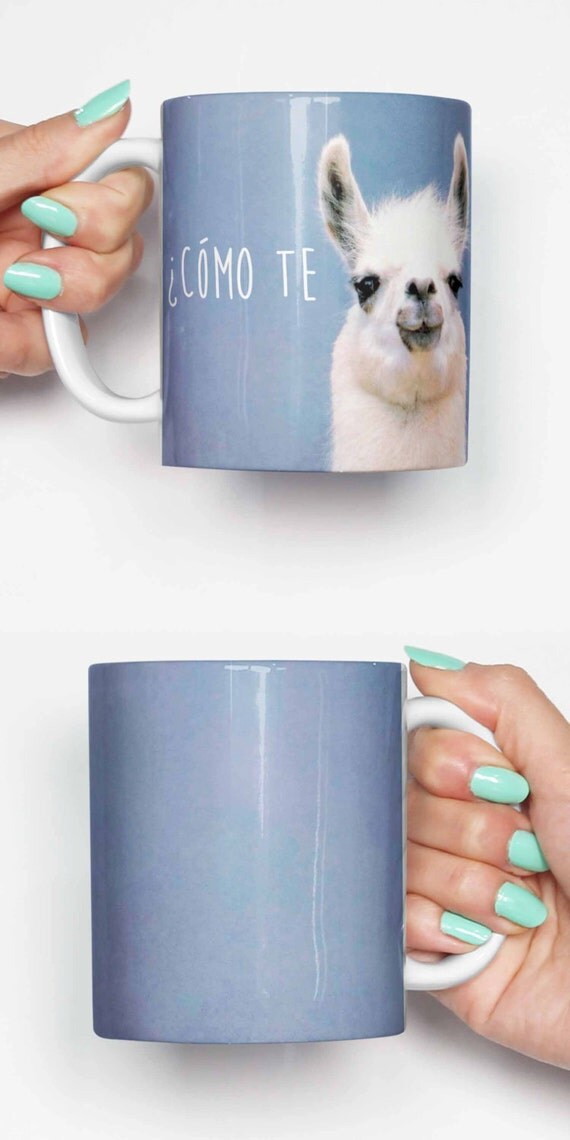 Como te llama(s) Mug ($13.84)
https://www.etsy.com/listing/400150941/como-te-llama-funny-mug-coffee-mug?ref=shop_home_active_24
10. It's time for you to finally take CHARGE and buy your favorite gift!
Phone charger ($10-20)
https://www.amazon.com/Anker-PowerCore-Lipstick-Sized-Generation-Batteries/dp/B005X1Y7I2/ref=sr_1_3?ie=UTF8&qid=1513126569&sr=8-3&keywords=phone+charger
Now that you have read through this list, we know that you will SLEIGH your gift-giving!